Residential & Commercial Glass Company
[wonderplugin_carousel id="1″]
About Us:
Clarity Glass Solutions, Inc. is a locally owned and operated glass, mirror and shower, door installation, and repair company. The owner, Shon Moore and employees, have been in the residential and commercial glass business for over 20 years serving all of central Mississippi. With their experience and expertise there is no job too big or too small when it comes to your windows, doors, mirrors, shower doors, table tops, and specialty glass jobs. We take pride in providing the highest quality glass products and services to our customers.
Clarity Glass Solutions, Inc. would also like to say Thank You to those who have and still do proudly serve our Country, Cities, and Counties by offering a 10% discount for all Military, Veterans, Fire, and Law Enforcement.
Our Goal:
Is for you to be satisfied with the work we provide for you. This is why you can expect courteous, professional, and prompt service when choosing Clarity Glass Solutions, Inc. From the initial free estimate, to selecting products, measurements, installation or repair, and clean up – your home or business is just as important to us as it is to you. We guarantee the highest-level of professionalism from the start of the job to the finish.
Our Glass Products and Services:
Door Glass Installation, Repair, and Replacement
Window Glass Installation, Repair, and Replacement
Mirror Installation, Repair, and Replacement
Shower Door Installation, Repair, and Replacement
Specialty Glass
Tabletops
Areas Services are Provided:
We provide professional glass services in Jackson, Madison, Gluckstadt, Brandon, Ridgeland, Clinton, Pearl, Byram, Richland, Flowood, Florence, Terry, and more. Contact us today to discuss your glass needs.
Call 769-200-1780 or Email Today for a Free Estimate!
"Marvin and Janice of Byram, MS . We love the work Clarity Glass Solution, INC . Shon Moore did for us. We will recommend him to all our friend and family. The company provided good ,honest customer service. Thanks a lot. Job well done."
— Crystal Woodard
"You did a splendid job! I am very impressed and pleased with your work. I am completely delighted with the work you did and in knowing you. I will happily recommend you to all!"
— Ronnie Holmes
"It seems no job is too small. I have an old window that needed panes replaced for a project I'm working on. Mr. Moore was right on it and went out of his way to help me. He's very professional and friendly. I would recommend Clarity Glass Solutions!"
— Kirk Benton
"Shon Moore has always paid attention to details no matter what job he is performing . He is as honest as the day is long plus he gives the customer more then they expect . I have had the fortunate opportunity of working with Shon and have always been impressed with his work. He makes it look so easy and at my own home he gets it right the first time so you can be assured your glass is installed professionally correct."
— Becky Giavotella
"Clarity Glass Solutions installed new windows in our office. The job was done on time and to perfection. Shon was professional and friendly and our new windows look great! I definitely recommend Clarity Glass for any of your glass needs."

— Lorie
"I absolutely love the work clarity glass solution provided. I would recommend 10 stars."

— Shunika
"Shon and Clarity Glass Solutions did a great job for our shower installation and mirrors. The work was professional and I was very happy. I highly recommend Clarity Glass Solutions!"
— Karen
"Great company! Honest and Dependable Owner! I would highly recommend for any and all glass needs! Give them a call today!"

— Jordan
Call 769-200-1780 Today for your FREE Glass Estimate.
Licensed, Bonded, & Insured Glass Company
Residential & Business Glass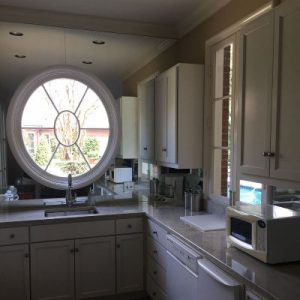 Clarity Glass Solutions professionals are ready to help with all of your window installation, repair, and replacement needs. Learn about our full range of window products and services.
Expert, courteous, window service at an affordable price.
Our Glass Services
Mirror Installation & Repair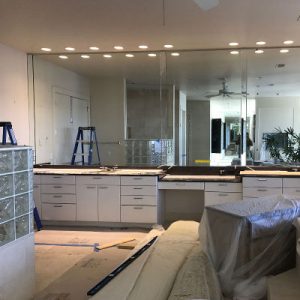 We are a full-service residential and commercial mirror company ready to provide the highest quality custom work regardless of how small or large the project.
Contact us about our mirror services for a free estimate.
Our Mirror Services
Shower Door Installation & Repair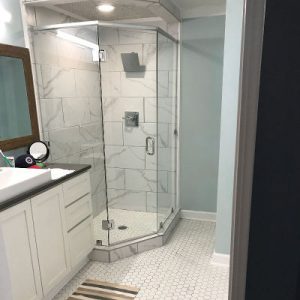 Clarity Glass Solutions can provide the expert glass services to give you a truly beautiful shower – whether you want framed, frameless, or semi-framed we have the solution.
Custom shower doors are one of our specialties! 
Our Shower Door Services
Hours of Operation
Monday-Friday: 8:00 AM – 4:30 PM
Saturday: Closed
Sunday: Closed
769-200-1780
clarityglasssolutions@gmail.com

We Serve All Central Mississippi!



We accept all credit cards, debit, cash, and checks.
Effective December 1 2019 there will be a 3% surcharge for all payments with credit and debit cards, ACH/Bank drafts have no surcharges.
Google Reviews
Thank you for your input, we appreciate it and your business!!